Arki Island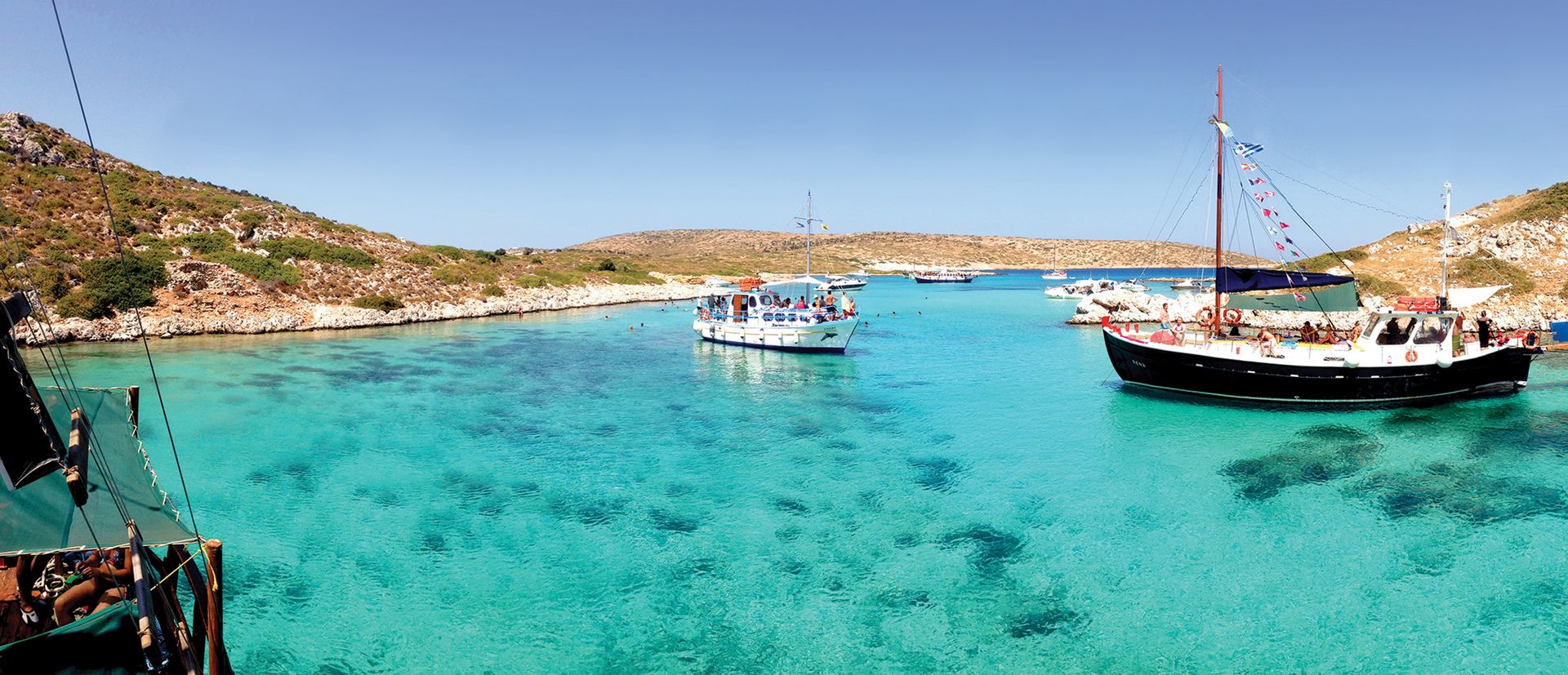 Τhe distant island cluster, Arki, is a place with ancient history and unique, original beauty. Tradition and the simplicity of nature and locals will enchant you as soon as you step on its land.
The cluster of Arki has been inhabited as early as the Bronze age, as shown by many findings. Many conquerors stepped on its land and its Castle is said to have been destroyed by Julius Caesar who was prisoned in nearby Farmakonisi. There are about 50 residents on the islands.
In case you are up to an hour  of walking you may visit the Cave, which can fit about 100-150 people and was used as a safe place during the Second World War bombings. It is also interesting to see the ruins of the Arki Castle, dated at 4th century b.C.
On Arki the only transport way is on foot or by boat. Enjoy a ten minute walk to the hill behind the harbour in order to visit the Panagia Pantanassa (Queen of all), the oldest church on the island and the view to the islands and the Aegean sea. There are a couple very beautiful churches, such as Agioi Anargiroi (at the harbour entrance) and the Metamorfosi Sotiros (Transformation of the Saviour) in the central settlement. The church of Saint Eleftherios is under construction.