Tilos Island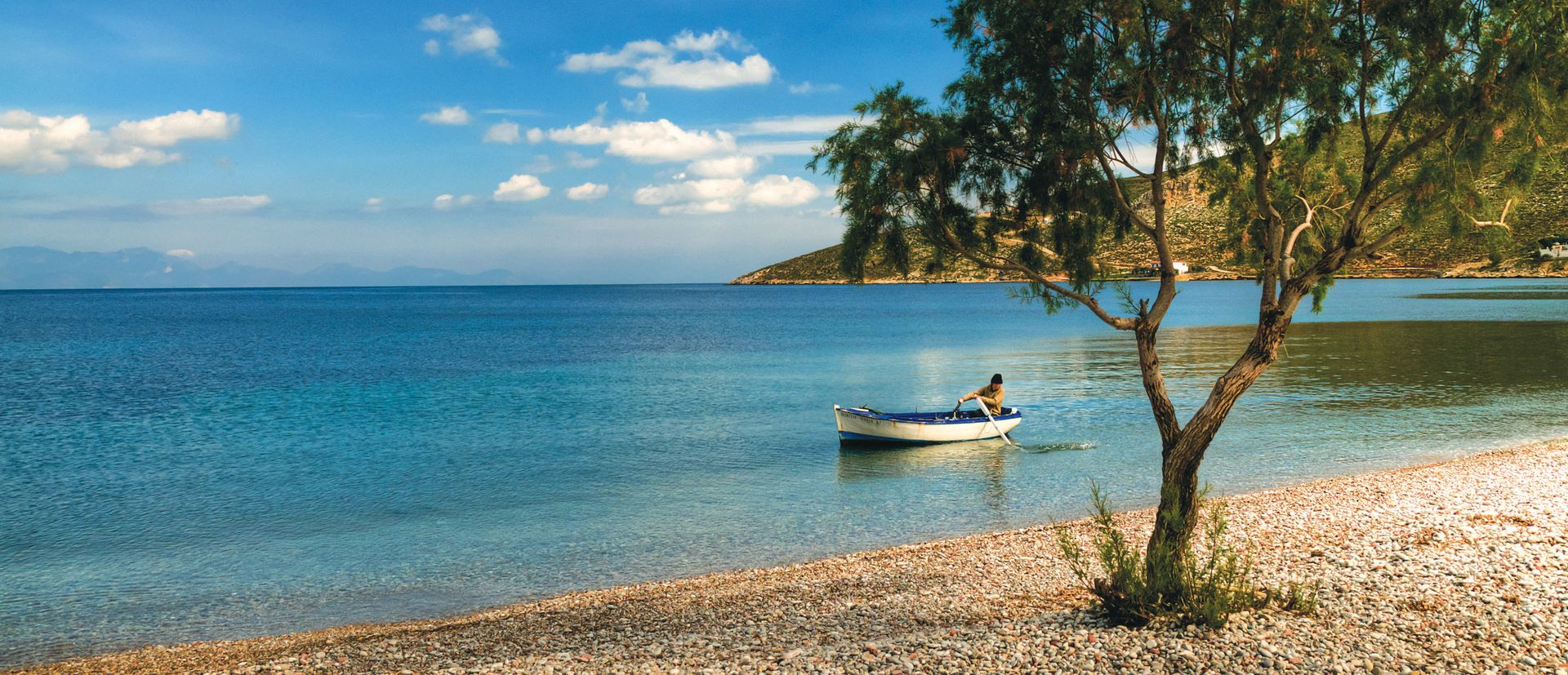 The island of Tilos lies between Halki and Nisyros, The findings at the cave of Harkadio, where bones of dwarf elephants were found, are dated since the Mesolithic era. The island took its name from Tilos. In the second Greek colonization period, in 7th century BC, people from Tilos led by Tilinis, colonized the city Gelas in Sicily. Apart from the poet Irrina, for some of equal value with Sappho, the two famous tyrants Gelonas and Ieronas were also born on Tilos.
Megalo Horio
At Megalo Horio, the capital of the island, the flowers, the gardens, the road paved with stone slates and the central square offer a beautiful picture to the visitors. The village was protected by the Castle till the beginning of 19th century, and then it moved to the slope of the mountain.
Harkadio Cave
The most important hoard of dwarf elephant bones in the world. 15,000 bones from more than 40 dwarf elephants have been found here. The species became extinct 3,500 years ago, owing to the eruption of the volcanoes of Santorini and Nisyros, and the volcanic dust assisted the process of fossilization.
Mikro Horio
Abandoned village, organized as a settlement by the Knights (15th cent.) with beautifully laid out streets and panoramic view. In the 1930s there were 750 inhabitants, but it is now a ghost village. The only renovated buildings are the main church and the cemetery church. The village began to be abandoned when the pirate threat receded and Leivadia was founded. The one-room houses have no roofs, doors or windows, since the villagers took them with them when they abandoned their homes.
Church of Taxiarchis Archangelou Mihail (Archangel Michael) (Megalo Horio)
A gothic church built outside the Kastro (castle) on the ruins of an ancient Temple of Pythian Apollo and Athena Polias. Icons were brought here from the church of the same name in Kastro. Of particular interest are the carved wooden screen, the pulpit and the despotic throne (1824-1826).
Exhibition of dwarf elephants (Megalo Horio - ground floor of Town Hall)
Pictures and bones of two elephants skeletons, an adult and a young one, as well as photographs of paleontological and archaeological excavations. Among the findings there are three craniums of young elephants from 655 AD.
Traditional Products
Melokouni: Wedding sweet made of finely chopped almonds, in honey and sprinkled with sesame. It is offered following the wedding ceremony with the wish "may the newly-weds' life be just as sweet".
Excellent quality cheese and honey are also produced, and handmade jewels by a traditional jewelry workshop.