Samos Island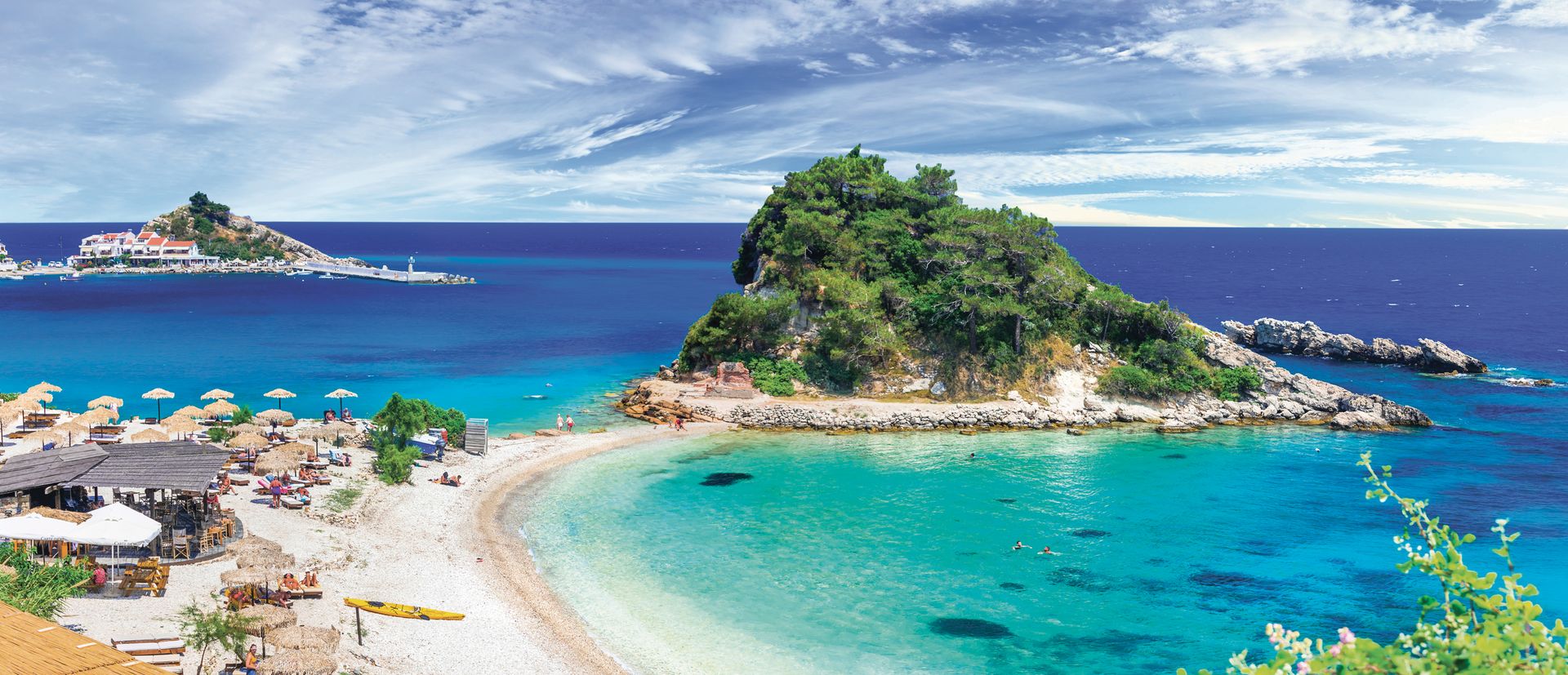 Samos is an important spot on the world map, as the famous men it bred helped shape modern science, but also due to its rich cultural heritage and its fertile land.
Ancient Samos (which was situated at the modern day Pythagorio) was a glorious city with a very well designed port; the island flourished especially during the reign of Polykratis, around 550 b.C.
Samos played a key role in the Greek Revolution of 1821, while in 1832 the Ottoman Sultan announces the island as autonomous, with the obligation to pay taxes to the Ottoman empire, but with a Greek governor who would be appointed by the Turkish authorities. In 1913 the Greek army raised the Greek flag and the island was united with Greece in peace and war.
Efpalinos Well
The "eighth miracle" of ancient times, this well was the city's Aqueduct and is important for its advanced design and architectural elements. 
Pythagoras Cave
A small spot of land which is of uttermost importance for modern science.
Pythagorio Archaeological Museum
Pythagorio Archaeological museum: showcases the importance of Samos in the ancient world, from prehistoric times. One of the most prominent exhibits is the famous Kouros (sculpture of a young man).
Traditional Products
Samos has very fine quality olive groves and produces extra virgin olive oil with velvety texture, unique aroma and exquisite flavor.
The most important fruit in Samos, though, is the moschato grape which is cultivated the traditional way and produces the famous Samos wine