Lipsi Island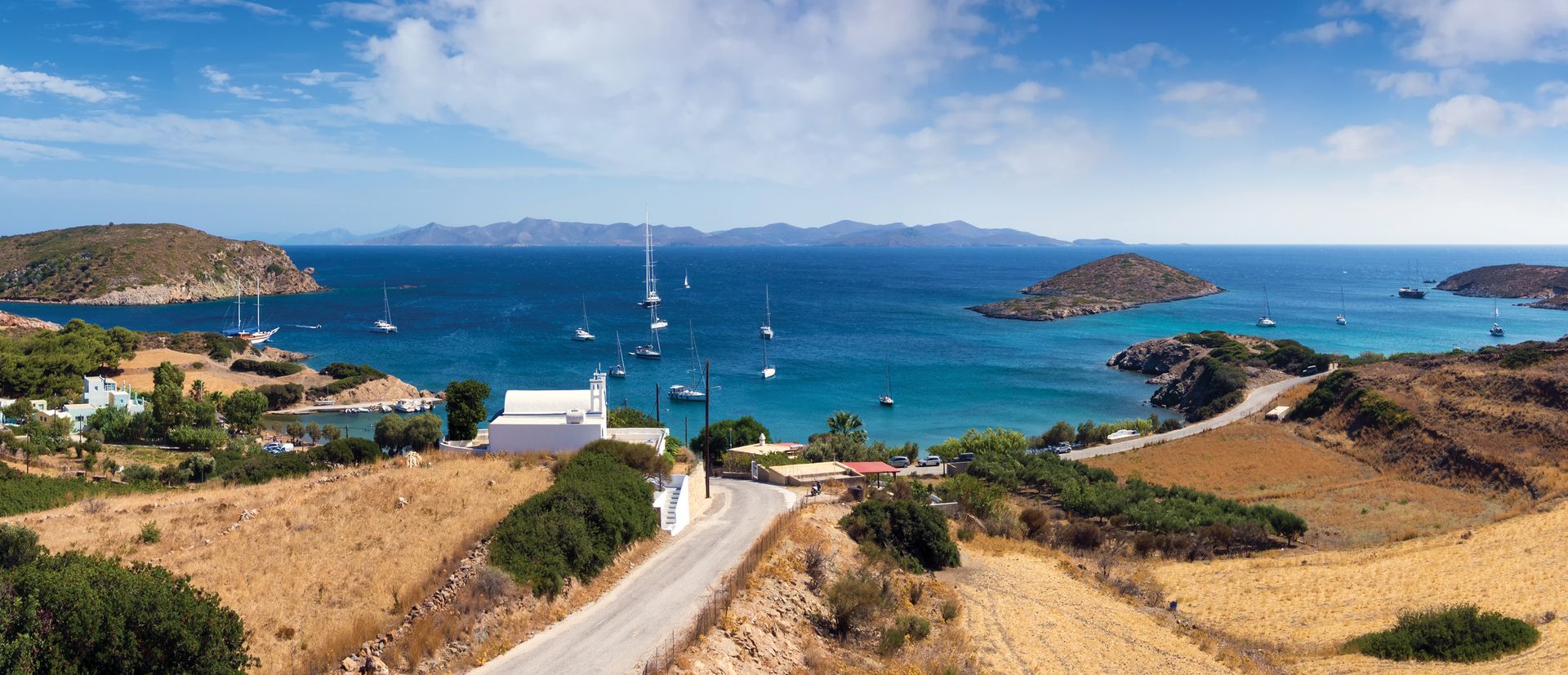 The small island of Leipsoi is 11 miles east of Patmos. It lends its name to a group of islands that includes twenty-four islets and six rocks, the biggest of which are Arefousa, Aspronisia, Markonisi, Kaparonisi, Piato, Psomo, Pilavi, Stavri, Lira and Kouloura.
The name of the island is very old and we find it as "Lepsia" in early Christian inscriptions. From the archaeological findings and other sources we can conclude that Leipsoi was initially inhabited by Dorians and later Ions from Militos. In the Byzantine era, Leipsoi was part of Kivyrairoi Thema. Emperor Alexios 1st Komninos donated Patmos and Leipsoi to Saint Christodoulos (end of 11th beginning of 12th century). In the following years Leipsoi were dominated by the Franks, the Knights of Rhodes, the Turks and the Italians before the island joined Greece in 1948, together with the other islands of Dodecanese.
Panayia tou Harou 
Monastery of Panayia tou Harou (in the north-eastern section of the island Byzantine period, the initial part was built in the 11th-12th Century): The most important monument on the island, the monastery was built by monks from Patmos in the Byzantine style, with a three-aisled church with a low blind dome and irregular arches. It took its name from the representation of the Virgin holding her son not as an infant, but as a crucified adult. The icon is now housed in the Church of Aghios Ioannis Theologos. According to tradition, every year the lilies framing the icon flower again on the day commemorating the death of the Virgin, even though they appear to have withered and died by the time of the Feast of the Annunciation.
There are other monastic retreats on Leipsoi, such as the Monasteries of Pano Koimisis and Ioannis Theologos at Moschato, while picturesque little churches are to be found scattered all over the island.
Religious and folklore museum 
A remarkable archaeological collection that is at the same time a religious and folklore museum of the island, while the library "Odisseas Elytis" that was built with the help of a Unesco initiative, offers valuable services.
Traditional Products
Olives and vines are mainly cultivated at Leipsoi. The wines produced are considered as excellent and during the Italian rule they were used for the Holy Communion at the Vatican.
Visitors will also find excellent dairy products, particularly traditional cream cheese made of goat milk and seawater that boils in a special caldron and then it is placed in small baskets till it "matures".