THE ISLAND OF ARTEMIS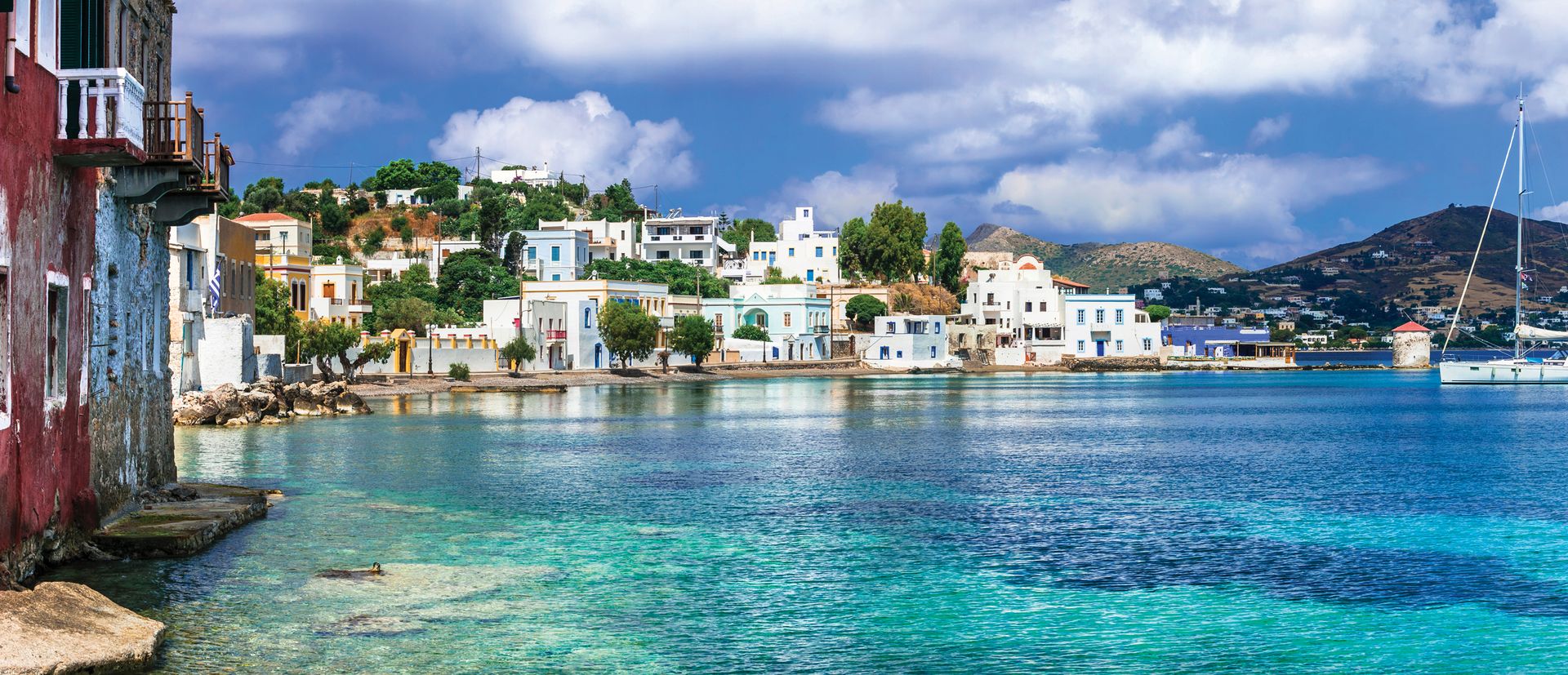 Graphic and charming from one end to the other, the island of Leros is a heaven of peace, beauty and traditional life. Slow pace, magnificent landscapes with low hills and attractively shaped, vast flatlands that reach the sea and unique beauty in every step. Leros rests the eye and soul at a memorable holiday experience for the lovers of tradition and those who are nostalgic of the authentic island way of life, as well as those who seek a beautiful destination that still resists to the current of mass tourism. 
A touch of Mythology
Leros was the island of goddess Artemis and its sanctuary was probably in Partheni. 
Mythology connects Leros with the city of Kalydona of Etolia. When the king of Kalydona was Oeneus, Artemis sent a wild boar to the area that destroyed the fields and spread terror to people. Then the mythic hero Meleagros, son of king Oeneus, decided to kill it. However Artemis though this was disrespectful and offensive from Meleagros and mediated for his quick death. 
His four sisters mourned his loss. The goddess felt sorry for them and transformed them to birds, the Meleagrids and brought them to her sanctuary in Leros where the priests of her temple took care of them. 
Agios Isidoros
Agios Isidoros is one of the most romantic spots in the island. It is a picturesque small church in the area of Kokkali, built on an island that is united with the land through a stone path. An idea place for photographs and romantic walks, overlooking the church that looks as if emerging from the sea. 
Panagia Kavouradena
Built between two big rocks, the church of Panagia Kavouradena is one of the most beautiful churches of Leros. Here, you will admire the plain beauty and the majesty of the island. 
Scuba Diving in war shipwrecks 
The island of Leros is developing as a top destination for scuba diving. The sea of the island is the most appropriate as it has the most war shipwrecks, aircrafts and ships, after Normandy. It also has seabed with rich ecosystem and caves. 
Cycling in the island!
For those who love cycling, Leros is the ideal destination. For those of you who want to use bicycle as transportation mean, the routes are easy in most settlements. There are some ascending routes in Platanos, Panteli and Agia Marina which however will reward you with their magnificent view. 
For the lovers of Mountain bike, Leros is the absolute destination due to its particular ground morphology! There are exciting routes, with different levels of difficulty, depending on each one's taste!
In Leros you can find the cyclists friendly hotel (Saraya Resort), which is equipped with electric bicycles for its guests and in cooperation with the Cyclist Association of the island it had digitally mapped 20 bicycle routes. 
Visit at the War Museum "Merikias Tunnel"
The War Museum of Leros is one of the most impressive Museums in Greece as it is located in a tunnel. Leros operated for many years as military base and naval station of the Italians. You will be amazed by the war arcades and the objects from battles, such as helmets hit by bullets, weapons, uniforms etc. combined with the authentic war audio material and the sirens from the loudspeakers. 
Beaches
Vromolithos: one of the most beautiful and popular beaches of Leros, next to Vromolithos settlement. It is big, sandy with facilities for visitors. You will find many tavernas and beach bars.
Agia Marina: an oblong beach, with the background of the historic windmill. It is popular mainly by families as its shallow, clear waters are ideal for young children.
Panteli: the most famous and big beach of Leros, next to Panteli settlement. It is organized with one of the biggest beach bar in the island, while there are also other shops and mini markets at a close distance.
Alinta: one of the biggest beaches of Leros. It has blue waters, sand and pebbles and is equipped with umbrellas and sun beds. There are shops and tavernas at a close distance. 
Xirokampos: quite big and organized beach, sandy with deep waters and tamarisks, recommended for diving and scuba diving. Close to Xirokampos there is a rocky cove, with clean and rocky beach, Panagia Kavouradena, for those who seek isolation and privacy.
Agios Spyridonas: a cove with sand and pebbles. Famous for its clear blue waters and the sunken small ship at the shore.
Krithoni: a clean and organized beach with thin pebbles and umbrellas. It has umbrellas and sunbeds, but if you prefer natural shade, you can rest below the tall trees scattered around. There are tavernas and cafes at a close distance.
Merikia: beautiful, quiet beach, located very close to Koulouki. It has crystal waters, pebbles and big tamarisks that protect from the sun.
Agia Kioura: small, isolated but beautiful beach with sand in the sea and pebbles in the shore. Ideal for diving but not organized.
Gourna: known for its green-black sand and clean shallow waters. It has umbrellas, as well as trees offering shade. Behind the beach you will find restaurants and cafes.
Dyo Liskaria: a beautiful cove with deep blue waters and windless beach. This small beach is organized with umbrellas and sunbeds, while there are shops for coffee and food at a close distance.
Koulouki: 3 consecutive coves with sand and a beach with pine trees. Thin, light colored sand, cool waters and big pine trees and rich vegetation around them. 
Local products & delicacies
Patsavouropita
Giaourtopita
Mytzithra
Guava (local fruit)
Pouches stuffed with bitter almond
Xerotigana
Sviggi (traditional doughnuts)
Salted mackerel
Ladotyri
Krasotyri  
For good food lovers Mylos restaurant is the place to be! The view is enchanting as the restaurant is literally on the sea!