Leros Island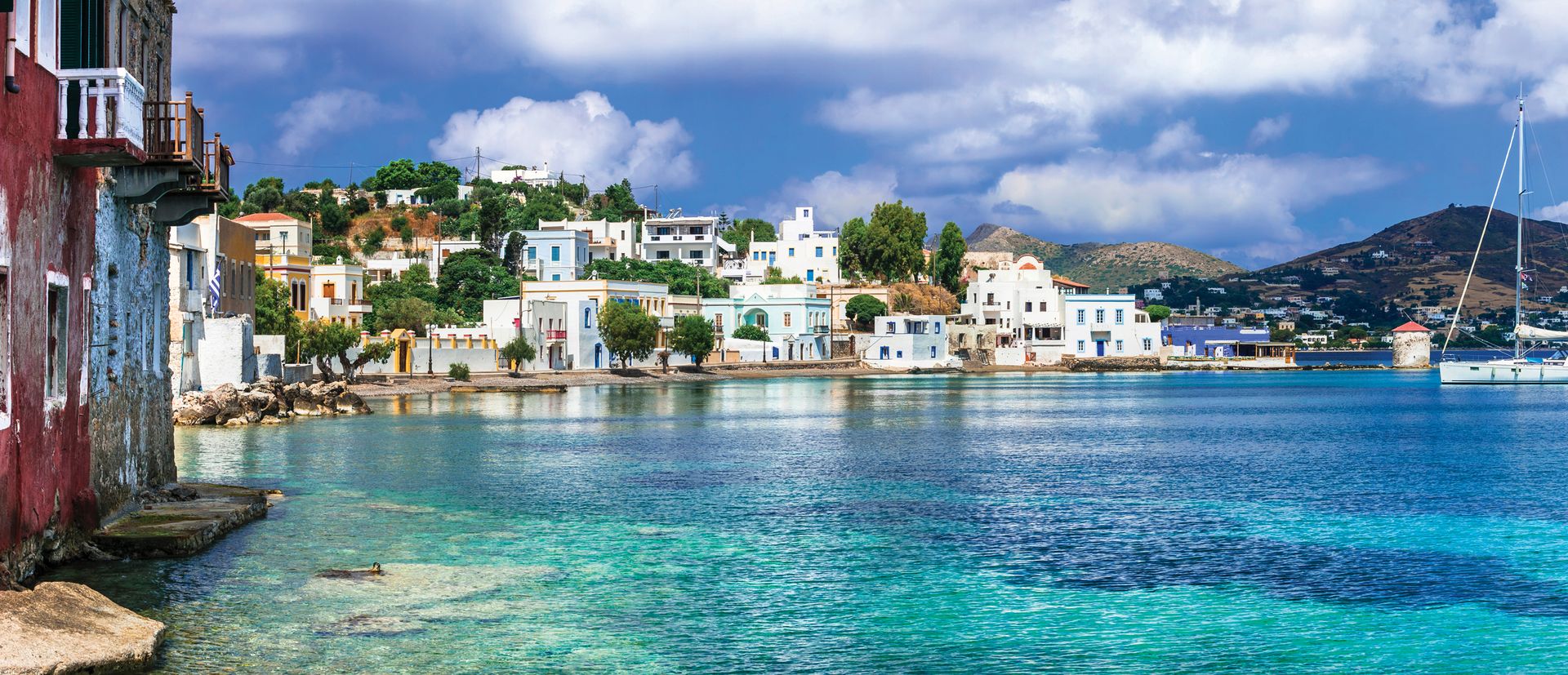 Leros belongs to the northern part of Dodecanese and it is only 1 mile far from Kalymnos. Leros, an island full of forests was devoted to Artemis, and has been inhabited since the prehistoric era. The island probably took its name by the ancient word "leros" that means flat, smooth. The island has been inhabited since the Neolithic period (findings at Partheni date back from 4000-3000 BC).
Agios Isidoros 
Church of Agios Isidoros (Kokkali) In the area of Kokkali, the picturesque, little church of Agios Isidoros can be found. It is built on a islet in the sea and is connected to the old submerge little port by a small passageway built next to it.
Panayia Kavouradaina 
Church of Panayia Kavouradaina (Xirokampos): A picturesque little church. There is a charming tradition that the icon of the same name was found by a fisherman from Kalymnos.
Historic and Folklore Museum (Alinda, Beleni castle)
The building was a country mansion of Belenis, a rich person from Leros. The halls of the first two floors have been arranged by themes. The first floor accommodates a folklore collection of costumes, glassware, shoes, everyday items, religious objects, and old mirrors. On the same floor is the archaeological section with findings from the Neolithic and Copper periods. On the second floor there are military exhibits: Arms, guns, swords, tomb crosses and memorial items from the boat "Vasilissa Olga". The third floor, still under preparation, will be devoted to the donator and other benefactors of the island.
Traditional Products
The island produces excellent cream cheese, traditional sweets, pouggakia, sviggi, xerotigana, preserved fruit (tomato, quince, bitter orange and aubergine) and a drink called diasogala, moustalevria, tzerdes (made of carob) and the traditional drinks soumada and diasogalo. Eptazimo, aniseed and the traditional "hlepa" homemade rusks are also produced. Salted fish (shub mackerels, sardines, anchovies, bonitoes etc) are a famous traditional product of Leros, as well as caper (preserved in salted water) that can be added in the Greek salad.