THE ISLAND OF ICARUS AND LONGEVITY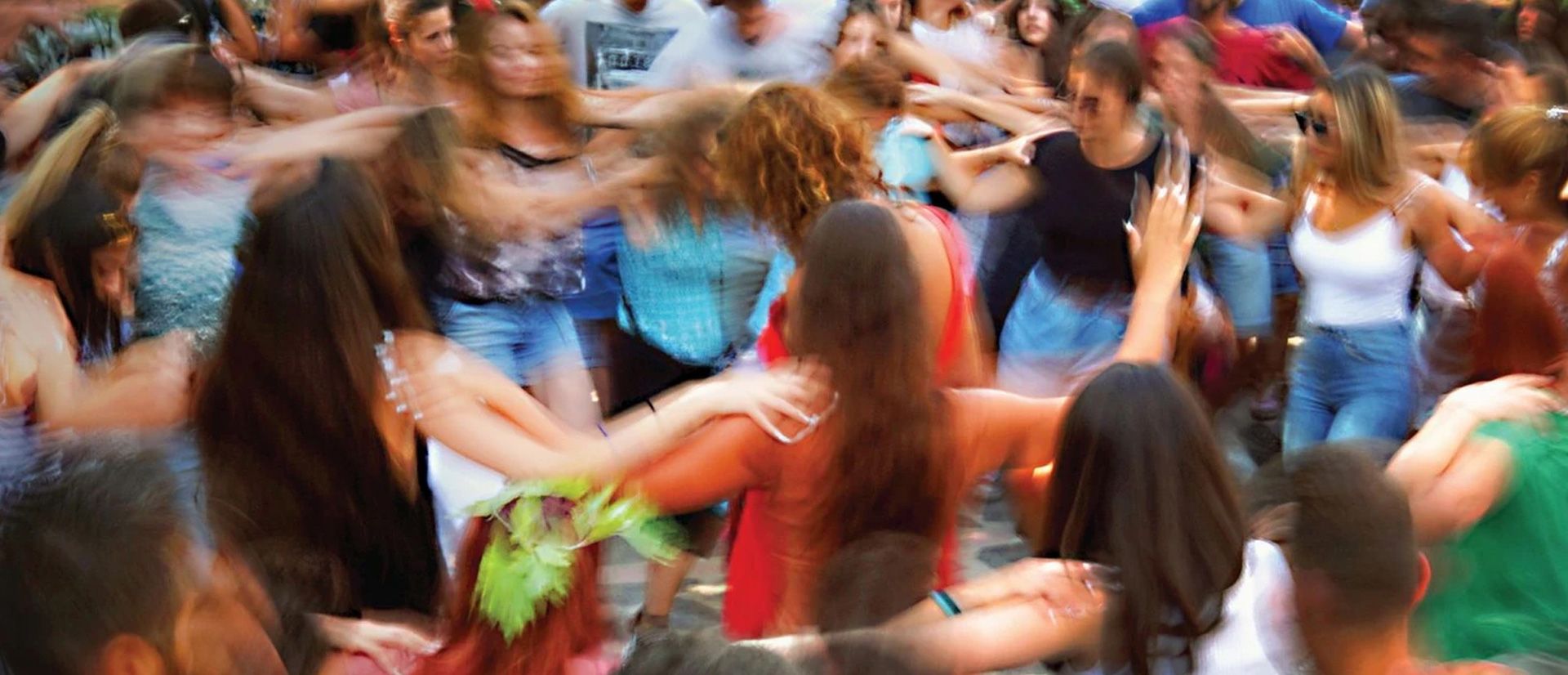 The Secret of longevity:
"Eat half as much, walk double, laugh triple and love with limits".
Ikaria is an island famous for its natural and pure beauty as well as for the smooth pace of its residents' way of living. A magic land full of contradictions, where imagination and logic coexist. A world different than the usual, where time has minimum significance for the life of people and daily routine feels like holidays. Those are the secrets of the residents of this island and combined with its climate, provide longevity. Ikaria is listed among the five "blue zones" of planet areas where people live longest lives.  
A touch of Mythology
King Minos had imprisoned Icarus with his father Daedalus in the Labyrinth in order to punish them for having offered their help to queen Pasiphae  and Ariadne, Minos' daughter. Daedalus, as a very skilful person, created two pairs of wings with feathers and wax, one for him and one for his son, Icarus. With those winds Icarus and Daedalus flew and escaped from their prison. However, Icarus flew very close to the sun and the wax melted so his body fell in the sea close to Samos. His body was found at a nearby island that was named Icaria to honor him and the sea around the island was named Icarian Sea. 
Worth visiting… 
Christos Raches! The village that never sleeps!
Famous for the night life of the residents and the business hours of local shops which open late at night for the daily shopping. The village's paved square, with its impressive church at the center, attracts during summer crowds of visitors who sit at the traditional cafes and taste local delicacies, while at night they enjoy their drinks at local bars. 
Lighthouse of Kavo-Papa
Magnificent view and romantic atmosphere at the Lighthouse of Kavo-Papa, particularly during evening hours. This Lighthouse was constructed in 1886 and operated in 1890 by the French Company of Lighthouses. Its height is 65 meters from the sea level and it is built cylindrical. According to tradition, it was named by a Pope who once almost risked shipwrecked at the sea area of Ikaria opposite the lighthouse. 
Therma thermal spa 
Ikaria is a land gifted by geothermal energy. The natural thermal energy derives from the Earth's interior and offers a priceless treasure for the island: its thermal springs. 
The thermal-mineral springs stream by the sea at a temperature of 31 οC up to 58οC and have therapeutic properties. 
In Therma, the king spa town of Ikaria, you will find 5 of the main thermal springs of the island: Spileo, Pamfili, Kratsas, Artemidos, Apollonas. Today 3 of them operate (Spilia, Apollonas, Kratsa) with organized facilities of spa, radium waters with individual wash basins, as well as Turkish bath facilities and hydro-massage pools operating within the natural cave. Skilled personnel are employed at the facilities. 
In ancient times, the residents of Therma were known as Asklipieis, named after the God of Medicine. 
Explore the Paths 
In Ikaria you will find a great network of marked paths from the island's local association. Meet the rare species of Ikaria's flοra and fauna on your own or with the help of local guides, and forget fatigue and stress! 
 
Beaches  
Seychelles: the most exotic beach of the island. A small bay with white high rocks and clear blue waters. Access is provided through a steep path of 300 meters and the route has stones and rocks which make it slippery and rough. Make sure you take supplies with you.
Nealia: deserted beach, on the east of Therma village with green hills and crystal waters. Easy access from an unmade road, not organized but has a canteen.
Gialiskari: small sandy beach on the North side, with the typical church of Analipsi at its harbor and view to the small fish boats.
Mesakti: huge, with thin gold sand and crystal blue waters. Fully organized with umbrellas, sunbeds, showers and beach bars. Ideal for water sports lovers, with facilities and school for surf, flat, sup and wave sup.
Livadi: one of the biggest and busiest beaches, with easy access, gold sand and crystal waters. It is organized with umbrellas, sunbeds, canteen and it is ideal for families with children. 
Nas: beautiful small beach with thick sand and small pebbles. It is a dangerous beach, because when north winds blow in the area, big waves appear which may throw you on the rocks. For this reason there is a rope from the beach up to a deep point in the sea which in case of emergency will help you get back on the shore. In the beach you may meet campers and nudists.
Armenistis: one of the busiest beaches of Ikaria, located next to Armenistis fish village. Gold sand, turquoise waters with the option of renting a canoe.
Kyparissi: a big, quiet and beautiful beach with thin sand and crystal waters. Quite easy access and not organized.
Prioni: a beautiful small bay with high rocks, sand and marvelous turquoise waters. The beach is accessible by a relatively rugged path, not organized and ideal for those who seek privacy.
Iero: a deserted beach with sand and think pebbles. Ideal for scuba diving. A small sea cave is found close to the beach and ready to be discovered, while on the west of the beach there is a shipwreck of a merchant ship. 
Local products & delicacies 
Wild goat
Kathoura cheese 
Sweet potato of Ikaria - Kolokasi
Honey
Spoon sweets
Ikarian wine "Pramnios Inos"
Soufiko (vegetables stew)